For the record, let us mention that the first product development related to mills and their need for handling heavy bags was done with the Milanese Milan mill then came the palletizing solutions for Soulanges plant and thereafter a third palletization project this time for Milan!
Initially we thought of a project of the "custom-made" type but as the developed system works very well for the food industry (and other applications such as mulch, landscaping for example) producing with bagging, this system is therefore very functional and appreciated by other customers of the same niche. And let's face it, palletization is growing fast.
This innovation, the PAL-150 system, offers:
To palletize your products automatically  in order to be able to increase the automation by adding modules and this gradually following your needs, your growth
Automatic pallet dispenser
Cardboard spacer dispenser
Conveyors & even a packer
One bag every 12 seconds, with faster available options
The possibility of adding pallet dispenser
Problem of manpower, for physically difficult tasks? We are the solution!
very limited floor space required.
Nothing better than a video to explain and some photos: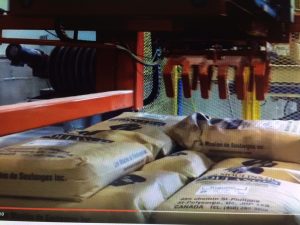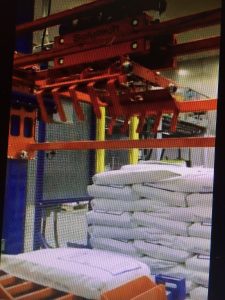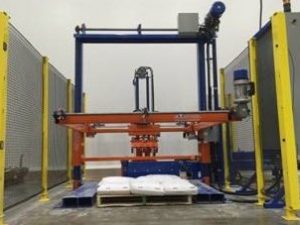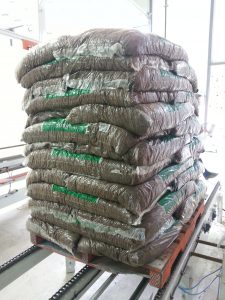 Conclusion:
At Solutech, we are always in evolutionary mode, so we evolve with our customers custom solutions!
For more information you can contact Dominique Sanders at Solutech
source:
Video & photos : Linda Beaupré and Dominique Sanders